Saturday, September 7, 2019


Great Lakes Jazz Festival Schedule
~ 11:00am ~
Gate Opens 
~ 11:30am ~


Skip Turner Band


featuring vocalist Deborah Gardner
~ 1:00pm ~
Guest Performance by
Gregory Buchanan, Jr.
~ 1:20pm ~
GLJF Welcome
~ 1:45pm ~
Jerome Clark & Friends
featuring Dave McMurray
& Audrey Northington
~ 3:15pm ~
Latin Jazz Players
~ 4:45pm ~


Mike Fageros Quartet
~ 6:15pm ~


Dean James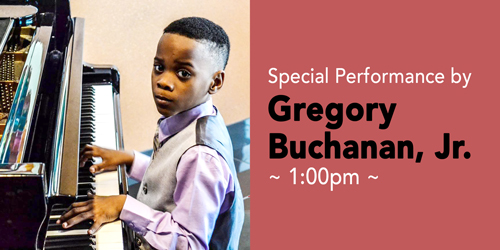 We have secured an indoor "rain location" to ensure that the festival continues "rain or shine"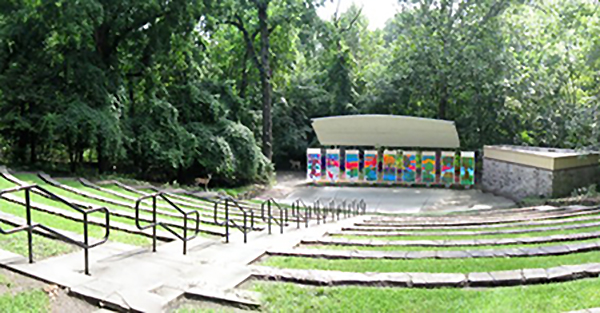 Festival Location
OTTAWA PARK  •  AMPHITHEATER
2205 Kenwood Blvd., Toledo, OH 43606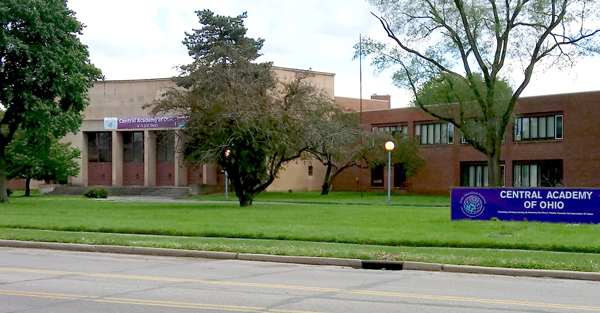 Alternative Location (in case of rain):
CENTRAL ACADEMY OF OHIO
2727 Kenwood Blvd., Toledo, OH 43606
The location is Central Academy of Ohio
(down the street from Ottawa Park, at 2727 Kenwood).
It has a theater, auditorium, large entrance hallway and parking lot,
which will provide ample space for vendors and festival attendees.
$5 Advance  |  $7 at-the-gate  |  Children 12 and under – Free
Advance $5 Tickets On Sale At:
For More Information, Call: 419-309-2401 ~ 419-654-2487 ~ 419-902-5772
The Great Lakes Jazz Festival is organized by the H-Factor Jazz Enthusiast Club whose mission is to bring free and low-cost jazz entertainment to the Toledo-area, year-round. The goal of our community jazz festival is to provide an open air, family friendly event for visitors to rediscover the beauty of Ottawa Parks' historic amphitheater, remember the rich heritage of jazz in Toledo and celebrate live music performances by local, regional and national jazz artists.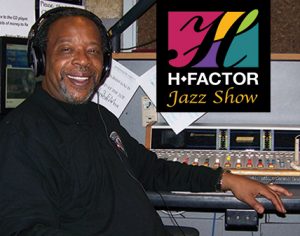 The H-Factor Jazz Enthusiast Club was founded by Hugh Ross, Jr., host of the H-Factor Jazz Show, on the University of Toledos' student radio station, 88.3fm. Toledo-area jazz lovers would call, during his show, and request songs, reminisce about Toledo's rich jazz history, and talk to him about the need to have live jazz return to Toledo. As a result, Hugh started hosting weekly jazz events throughout the community in local restaurants and clubs. The H-Factor "Jazz In The Park" Series, at Ottawa Park Amphitheater started small and grew into the Great Lakes Jazz Festival. Along the way, jazz lovers joined in to help raise funds, plan and promote – forming the H-Factor Jazz Enthusiast Club.
Starting from humble beginnings, the Great Lakes Jazz Festival is growing in popularity and has established itself as a popular community festival.
2019 Festival Committee Members:
Hugh Ross (H-Factor) • Kim Dixson • Herva King • Tony Rivers
Ernie Carns • Jamie Johnson • Theresa Harris • Cheryl Catlin
For further information, please email: committee@greatlakesjazzfestival.net
or call 419-309-2401 
Toledo Hospital (Kenwood Avenue Parking Garage)
Drum Depot
IMIJ Sound & Lighting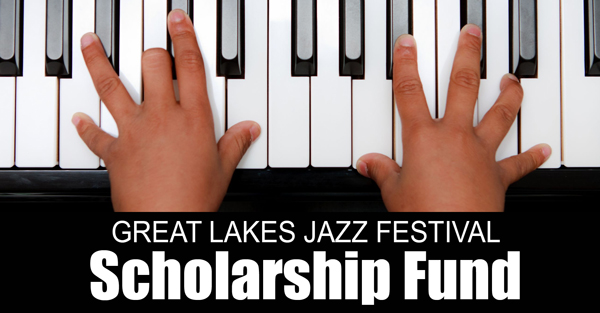 Invest in their future and watch their talent GROW...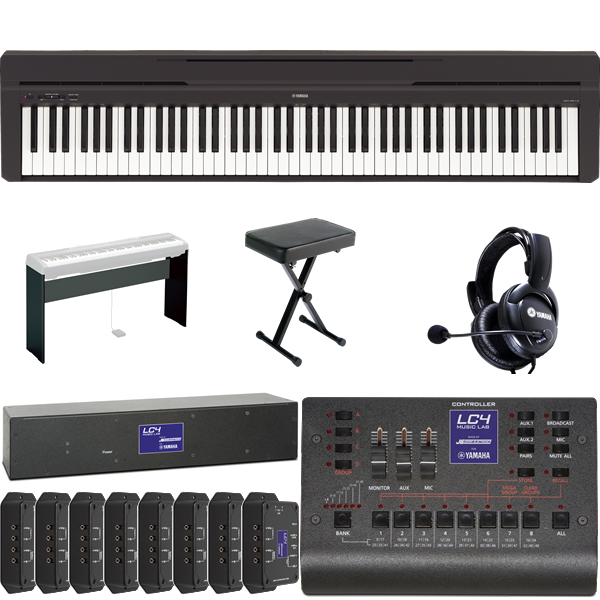 Yamaha LC4 Basic Music Lab
for 8 Students & 1 Teacher
with Yamaha P45 Digital Pianos
A portion of the proceeds from the Great Lakes Jazz Festival fundraisers and festival go to the GLJF Scholarship Fund. This years' recipient is the Central Academy of Ohio (K-8th grade). Our goal is to raise $9,000 to help purchase a piano lab for their music program.
Public donations are welcome.
100% of each donation will go
towards the purchase.