Come enjoy a relaxing day of live jazz...
We want to partner with businesses
& organizations that support community cultural events
— AND —
live jazz entertainment!
Seeking 25 Vendors
10'x10′ and 10'x20′ spaces available.
Vendor booths located along
path to amphitheater,
for maximum exposure.
Online Vendor Application
Festival Program Book
5.5″x8.5″ • 4-color
display ads (3 size options)
& information articles.
Distributed both in print & online.
We'd love for you to join our festival family!
The Great Lakes Jazz Festival is organized by the H-Factor Jazz Enthusiast Club whose mission is to bring free and low-cost jazz entertainment to the Toledo-area, year-round. The goal of our community jazz festival is to provide an open air, family friendly event for visitors to rediscover the beauty of Ottawa Parks' historic amphitheater, remember the rich heritage of jazz in Toledo and celebrate live music performances by local, regional and national jazz artists.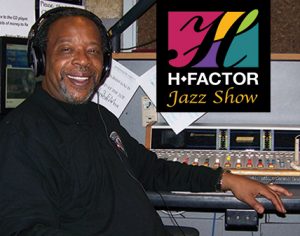 The H-Factor Jazz Enthusiast Club was founded by Hugh Ross, Jr., host of the H-Factor Jazz Show, formerly on WXUT 88.3fm (the University of Toledos' student radio station). Toledo-area jazz lovers would call, during his show, and request songs, reminisce about Toledo's rich jazz history, and talk to him about the need to have live jazz return to Toledo. As a result, Hugh started hosting weekly jazz events throughout the community in local restaurants and clubs. The H-Factor "Jazz In The Park" Series, at Ottawa Park Amphitheater started small and grew into the Great Lakes Jazz Festival. Along the way, jazz lovers joined in to help raise funds, plan and promote – forming the H-Factor Jazz Enthusiast Club.
Starting from humble beginnings, the Great Lakes Jazz Festival is growing in popularity and has established itself as a popular community festival.